Reading is a solitary space which gives you as much as you are ready to receive. Every book you read, there's a risk that you are missing out on another. But I try and not regret it. Regret makes you suffer twice.
I believe it isn't enough to read. It is a reader's responsibility to spread the goodness as far and wide as possible. So here am I. Here are my recommendations for the books I read in the first three months of the year (March is almost gone!):
A Long Way Home by Saroo Brierley
My rating: 5 of 5 stars
I decided to read this one before watching the oscar nominated movie based on this book, 'Lion'. The movie was amazing too. This book is such a beautiful story of hope and what it makes it classic is the fact that it is so real. No one is going to tell me that, 'ah! this is just a story. The reality is much worse.'
I feel so heartened. It was just a 5 hour read, like an emotional super fast train journey to the past!
The Taliban Cricket Club by Timeri N. Murari
My rating: 5 of 5 stars
What's more exciting than a story of a fierce Afghanistani woman who is a journalist until Taliban captures it. She is denied of not just working but even the most fundamental rights such as walking freely or without a male companion. This story is about the eternal wait of being saved by her lover and the secret training that she gives to her brothers in her attempt to flee them from Afghanistan. This story has nicely cashed on the historical fact that Taliban did actually once encouraged cricket in the country (in spite of entertainment being banned) to create a good image worldwide.
I was on a flight when I was about to finish this book and the battery of my Kindle died. The restlessness that crept in was incredible. I was hysteric! Finally when I reached home, the first thing I charged the Kindle and finished the book.
This book was one hell of an emotional churning. So many things included so brilliantly and so effortlessly. Each character was true to itself.
The Essential Ambedkar by Bhalchandra Mungekar
My rating: 5 of 5 stars
Truly Essential. It covers the best and the most basics of bits about Ambedkar, as the author Bhalchandra Mungekar admits it is a difficult task to choose 500 pages from the gold mine of thousands of pages from Ambedkar. I've rated it with a full 5 rating because how can you rate Ambedkar any less?
The most interesting chapters are 'Emancipation of Women' (special: Ambedkar's message to Women), 'Karl Marx or Buddha', 'Thoughts on Partition'. This book is free on Kindle Unlimited.
Some of my favourite quotes:
"Because there is no use in pursuing a certain path if that path is not going to be a lasting path, if it is going to lead you to a jungle, if it is going to lead you to anarchy, there is no use pursuing it."
"I may seem hard on Manu, but I am sure my force is not strong enough to kill his ghost. He lives, like a disembodied spirit, and is appealed to, and I am afraid will yet live long. One thing I want to impress upon you is that Manu did not give the law of caste and that he could not do so. The Caste system existed long before Manu. He was an upholder of it and therefore philosophised about it, but certainly, he did not and could not ordain the present order of Hindu Society. His work ended with the codifications of existing caste rules and the preaching of caste dharma. The spread and growth of the caste system are too gigantic a task to be achieved by the power or cunning of an individual or of a class."
Beyond Black Waters = Paar Pare by Jogindar Pal
My rating: 4 of 5 stars
Such a smooth going story! Have you always wondered, "What happened to people when sent to Kala Pani (jail in Andaman Island)?" This story entwines in itself, multiple stories about such criminals- some are criminals in good faith, some are captives of rage and others are prisoners of conscience.
There's so much of pain within each story but there's no hurtful explicitness. Everything pinches you and moves forward. Loved it.
This one was written by Joginder Paul (a migrated writer who had gone through the trauma of India-Pakistan partition). This book was translated from Urdu to English by Vibha Chauhan.
It was on Sale at Strand Book Stall, Mumbai. Lucky rendezvous with a wonderful book.

That Game We Played During the War by Carrie Vaughn
My rating: 5 of 5 stars
Another book that I found to be free on Kindle Unlimited, this book is a marvellous short story of two people- a nurse and an army man- who meet each other multiple times during the war, they are both from the opposite side of the war; and the story of war. This story involves magic and talks about two fictitious countries at war. But it's brilliant.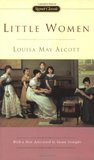 Little Women by Louisa May Alcott
My rating: 5 of 5 stars
The perils of not being a literature student is that you may miss out on a lot of classics very early in life. I am glad I found Little Women through a wonderful friend. This book is set in a wartime but has hardly anything about war. It is about a family with four little daughters and their mother who attempt find happiness in the smallest things while waiting for the man (father-husband) to come back home. Jo is my favourite character from the book. It is also said that Jo (who ends up as a writer) was the character that JK Rowling that inspired (and continue to inspire) her to write her own books.
Beautiful! The characters melt your heart in ways more than one. I felt aimless a few days after I finished this book.
---
This doesn't mean everything I read is this amazing. There's a hell lot of trial and error. My ratings also come from an emotional ground. But in the end, the summary is always this good. Share with me your best books so far!